"Home is where you park it."
Acamp
Acamp for campers
Find a place to camp
Book a place to camp
Discover more than a place
Discover new places to camp! Acamp offers anything from large farms with many guests to small places far from the crowd where you can enjoy the calm and quiet countryside.
Book a trip for next weekend or start planning some stops for that big summer trip! Find, book and pay using our app or the Acamp website.
Many of our hosts offer much more than a place to camp - many will let you rent the family canoe, buy freshly baked bread for breakfast or buy firewood for the evening camp fire.
Acamp for Hosts
Your land
Your terms
It's easy
Mark your spot on the map, add some pretty pictures and a nice description. It's super easy and it will just take a couple of minutes to get registered.
Your land - your terms. Decide what to charge, when you're open, what's included and what type of vehicles you can host.
You'll get your money every week and you can easily increase your revenue by offering Addons - all managed through our app and website.
What we do
For campers we are a service that makes it easy to find and book a place to camp. We love small scale and local entrepreneurs, that's why we choose to focus on small to medium sized hosts - you might even get to have the entire place all to yourself! For landowners we are an easy way to rent out unused land to campers looking for a place to camp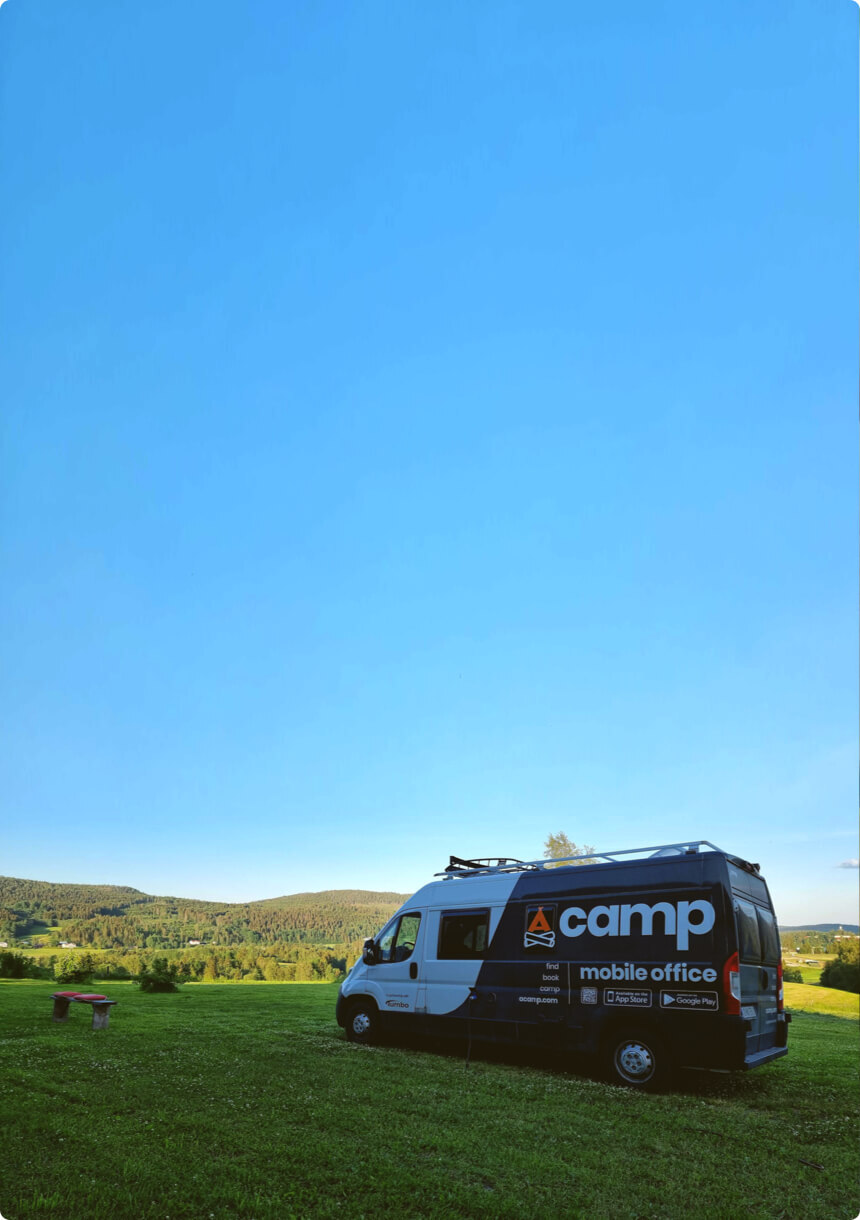 Get in touch!
We are always looking for new partners and ideas, so please do not hesitate to get in touch with us! We are happy to visit new places and can come by for a coffee and meeting in our mobile office.
Contact us