Sustainable tourism
A partnership between Acamp and Keep Sweden Tidy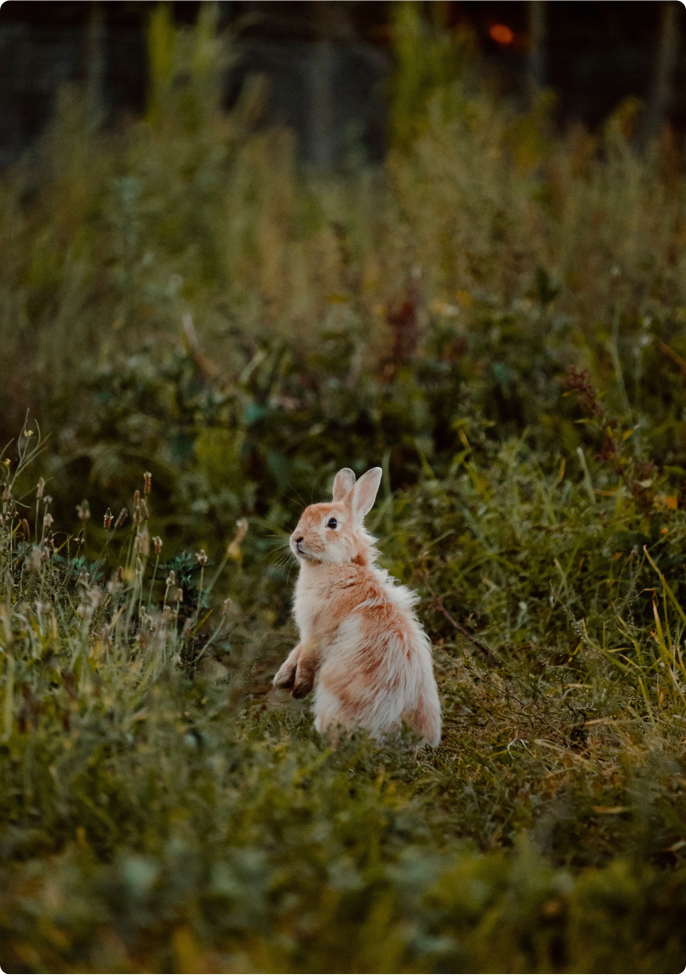 Sustainable tourism
In Sweden, we have the right of public access, which means that everyone is entitled to enjoy Swedish nature. The right of public access involves both rights and obligations and the essence is not to disturb, not to destroy. If we all show consideration for our fellow human beings, nature and animals when we head out in our camper vans, we will be met with a smile.
In order for the right of public access to work, it is important that we do not litter and that we leave nothing behind other than our own footprints. Masses of litter end up in nature in Sweden each year. Disposable packaging, plastic bags and aluminium cans remain for hundreds of years, damaging nature and all of the animals that live in nature.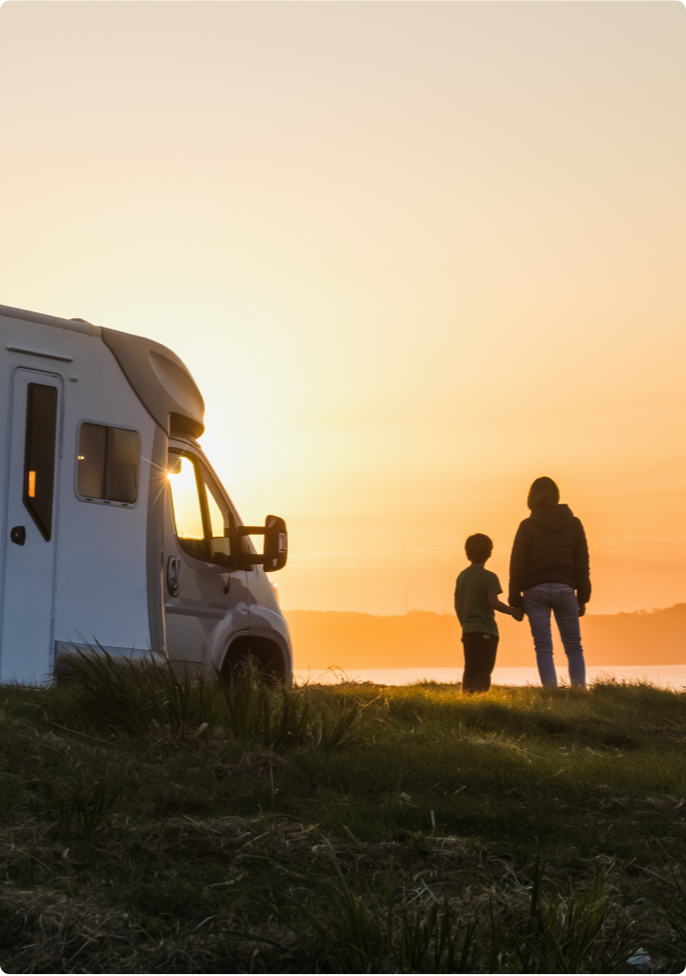 For those travelling by camper van
Remember to sort your waste and not to litter as you are travelling through nature in your RV. When you leave your campsite, make sure to leave it just as you found it, or perhaps even a bit prettier!
Six ways to camp more sustainable:
1
2
3
Bring a bag to collect waste
Do not throw any food away in nature
Use biological products
Bring a bag so that you can collect your own waste and any other waste you come across.
Do not throw any food away in nature. Food attracts vermin and can help spread diseases.
Empty grey water and latrine tanks at designated locations and use biodegradable products.
4
5
6
Avoid disposable packaging
Skip the wet wipes
Sort your waste
Avoid disposable packaging and disposable bottles, this will reduce your waste and save the earth's resources.
Skip the wet wipes, they are handy but they contain both plastic and chemicals. Soap and water are significantly better for the environment.
Make sure to sort your waste to help save the earth's resources. Use local recycling stations.
Together, we keep nature tidy
"When I go out into nature, I only take things that I want to bring back home again." - Niki Sjölund
How to use the toilet when out in nature
Especially important for those travelling in a RV without a toilet or those of you heading to places where there will be limited toilet facilities.
Want to learn more about the right of public access?
1. I only pick the flowers I am allowed to pick.

You can pick wild berries, flowers and mushrooms, fallen branches and dry twigs on the ground. However, some plants are so rare that they are protected and therefore cannot be picked.

You cannot take twigs, branches, bark, leaves, acorns, nuts or resin from growing trees. Of course, you also cannot take bushes or fell trees.

2. I always close the gate.

You may pass through a gate or over a fence to reach land where the right of public access applies as long as you do not end up on someone's private plot. But never forget to close the gate behind you.

Remember that you enter pasture land at your own risk and that there could be curious calves or perhaps even an angry bull.

Landowners cannot erect fences that restrict people's right of public access. But you must never break a fence in order to pass through. Instead, you should contact the local authority or county council if you have discovered a fence you cannot pass.

3. I keep my dog under control.

Your dog can accompany you when you are out in nature, but, during the period 1 March - 20 August, you must have close control of your dog and the best thing is to keep it on a lead.

Wildlife is at its most sensitive during the spring and summer and even the calmest little pet dog can cause great damage through its mere presence.

It is also important to keep an eye on your dog at other times of the year so that it does not harm or disturb wildlife.

4. I keep track of the rules that apply when I am in a protected area.

Special rules apply in protected areas, such as national parks or nature reserves and can sometimes involve restrictions or even extensions to the right of public access.

Make sure you know what applies! Check the rules, which are often posted on signs.

5. I know how to deal with needing to use the toilet when in the forest.

Dig a hole if you need to use the toilet.

Toilet paper must be buried or burned (as long as there are no fire bans in force) so that it does not get blown around the mountains, forest or island.

Above there is a film you can watch about how to deal with needing to use the toilet when in nature.

6. I always show consideration for animals and people in nature.

Of course, it's fun to race along paths on your bike or gallop in the forest. But keep in mind that you might frighten other people and even animals, who do completely different things in nature to you.

The right of public access applies to us all. Be particularly careful in the early summer, as birds are hatching and wildlife is sensitive.
7. I only drive motor vehicles where it is permitted.

The right of public access does not include the right to drive motor vehicles off-road. Subject to some exceptions, off-road driving is prohibited. Even the landowner is not allowed to drive off-road when not carrying out agricultural or forestry activities. Off-road driving may, for example, be permitted in connection with forestry, hunting, reindeer husbandry activities or the emergency services.

It is also permitted to drive snowmobiles in snowy terrain, provided that it does not harm nature, but only in areas where there is no snowmobile ban.

If you need to park your vehicle, you can park it immediately next to the road, provided that you do not damage the ground, disturb the landowner or park so that you are in the way.

8. I keep a sufficient distance from people's homes.

You can actually move around almost anywhere in nature, but you cannot, for example, pass across someone's private plot. A plot is the area closest to a house where someone lives and there does not need to be a fence around a plot.

Simply consider the fact that those living in the house should not be disturbed by you passing by, so consider keeping a greater distance if the line of vision is unrestricted. Did you know that it is actually a violation of privacy to pass to close to a residential home?

However, it is hard to say what the exact distance that applies is. A plot extends around a residential home, if you are more than 60-70 metres away you are most likely safe. However, the area is much smaller around e.g. farm buildings, boathouses and bath houses. A plot is generally found only around buildings. But if you are unsure, ask the landowner or keep your distance!

9. I camp only where and for as long as I am allowed to.

You can camp for a few days as long as you do not disturb the landowner or harm nature. Remember not to camp on fragile ground and not on pasture land or land used for farming or planting.

Special rules apply if you are in a national park or nature reserve, where camping bans sometimes apply in the entire area. There will be noticeboards in the area showing what applies.

If there are lots of you planning to camp or if you are close to a residential home, you need to ask for the landowner's permission. The requirements are stricter if you have a caravan or motorhome.

Please ask the landowner if you are unsure.

10. I take my waste with me.

All littering is prohibited. It's that simple.

Take your waste home with you. Do not assume that the refuse lorry will come and pick your waste up from the mountain or the forest.

If there are waste bins available, you can, of course, put your waste into those.

11. I do not harm forests or land.

The right of public access provides you with a fantastic opportunity to walk, run, cycle, ride and ski in nature. But you cannot do it anywhere you want.

As an example, you cannot do these things in a field or meadow with newly sown or growing crops, forest plantations or other plantations. Sometimes this can be difficult to determine, particularly when it is a stubble field. You should therefore always ask the landowner before entering the area.

And if you are one of many doing the same, remember that, together, you can harm nature even if you do not cause any harm on your own.

Those riding or cycling should be especially careful. Avoid soft paths and sensitive soil types. Remember not to create new paths!

In national parks, nature reserves and other protected areas, there are often special provisions regarding the right of public access. This may mean that the right of public access is extended or restricted. You will often be able to find signs stating what applies precisely where you are. Otherwise, you can get in touch with the local authority.